Candice Swanepoel loves the PRP Facial! The Victoria's Secret Model recently took to Instagram to demonstrate the PRP Facial followed by a photo 3 days later of her glowing skin!! Other fans of the treatment include Kim Kardashian who coined it the "Vampire Facial" and Hailey Bieber.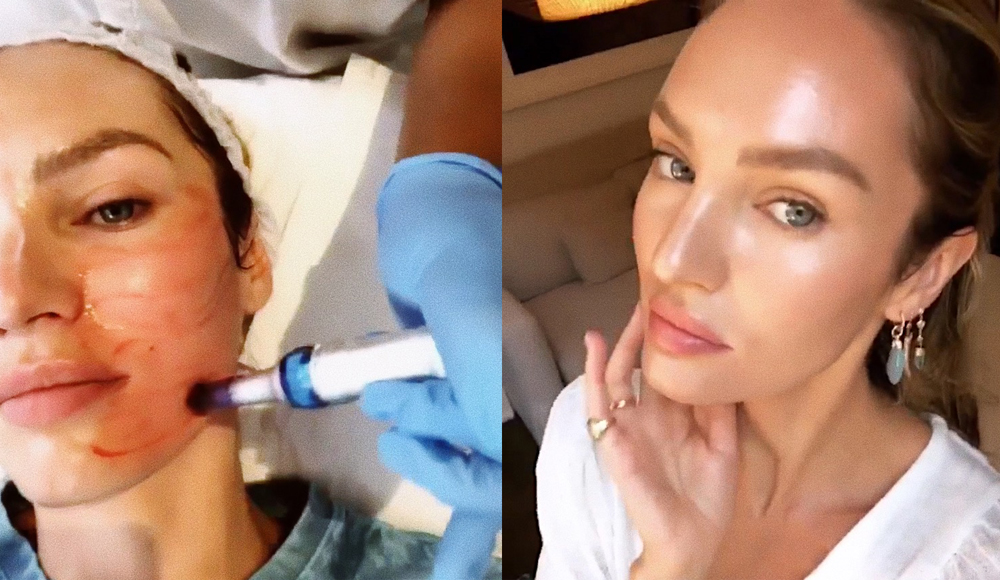 What is the PRP Facial? Otherwise known as Platelet Rich Plasma
The PRP treatment consists of taking a small amount of the client's blood (usually from the arm, like a normal blood test). This blood is then spun down in a centrifuge to separate the red blood cells from the plasma. Plasma is the yellowish component of the blood, which is rich in the platelets required for the treatment.
What is an Aquagold Fine Touch Device?
An Aquagold fine touch device (in a similar process to microneedling) is used to "infuse" the plasma into the face tissue. The tiny micro-needles essentially push the plasma into the layers of the skin. Immediately afterwards, your skin will look sunburnt – warm and tight, but not uncomfortable at all. By the next day, the skin will appear only a light shade of pink and a little rough to touch.
What are the results of the PRP Treatment?
The results are a significant reduction in fine lines and wrinkles, minimising the appearance of scarring, improving skin tone and evening the overall texture of the skin. And there is little to no downtime!!
How long will the treatment results last?
Treatment results have been known to last from 18 months to 2 years!! For more information on this amazing treatment, call the Sea Beauty North Beach salon.