When it comes to skincare, we all do things differently and there is no one size fits all. Fortunately, there are a few notable life hacks that are definitely worth a try this 2019. Start the skincare journey early, with our glowing skincare tips and tricks to perfectly master in your 20s!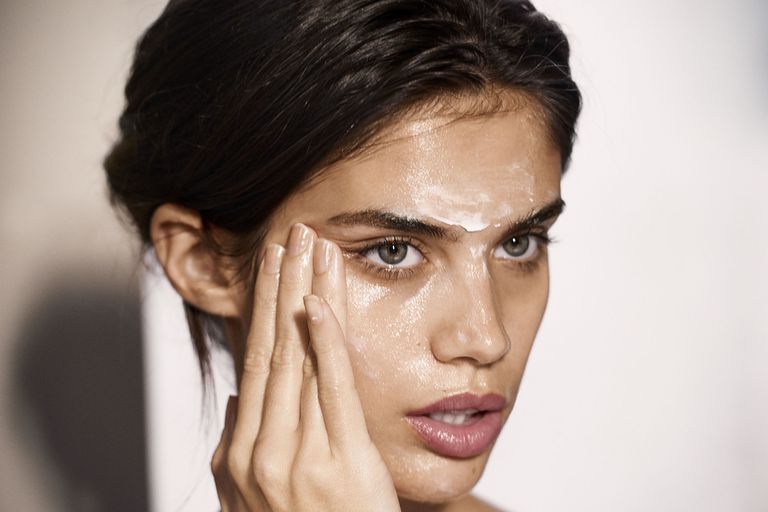 Follow our guide to perfectly glowing, healthy skin that will stay with you for the long run. Unfortunately, we aren't all going to be young forever. So, those naughty eating habits covered over the weekend, or the nights slept in a face full of make-up (eek), can unfortunately catch up with even the best of us.
So, to avoid a few headaches down the track, you must take on board the following:
No matter the season, Sunscreen is a MUST.
Whether it is a blistering storm or perpetual avalanche! When it comes to incorporating sunscreen in your daily skincare ritual, it is a total essential. Why? Have you ever watched a Victoria Secret Model's skincare routine?
Even on the gloomiest day the sun is always out, therefore sunscreen needs to become your go-too. Every, single, day. Who doesn't love a bit of precautionary skincare?

Not only does sunscreen protect us from the harsh rays of the summer sun, even during winter you should be applying a light layer of sunscreen onto your face.

We recommend using a moisturiser that contains an SPF cover.

Even Adriana Lima is a total sunscreen advocate when she noted:

"I'm religious about applying SPF though, so the first thing I do every morning is cover myself in sunscreen".


Active Ingredients
Ingredients such as retinol, vitamin C, and glycolic acid are miracle workers when improving overall skin health. Not only do they help reduce problem areas, they also work to make your skin look brighter and tighter. And who doesn't want that?
Retinol for example, is a cell-communicating ingredient and antioxidant. If you are after an ingredient that reduces and fades brown spots, discoloration and improves skin firmness, retinol (vitamin A) is a great contributor.
Although Vitamin C is the total queen for sun discoloration reduction, it also works to reduce blackheads and encourage collagen production. If this still does not however convince you, Vitamin C also helps to reduce fine lines and wrinkles, scars from acne, and evens out skin tone.
We recommend picking an active ingredient or product and applying the one product on its own. Some of these ingredients can be quite strong, so applying them all on at the same time can not only be counter-active but can also work to burn your face!
Always Wash and treat your Skin before bed!
Although it may not sound like it, this is a big one. Even if you washed your face thoroughly in the morning, had showered and even maybe did a face-mask, your skin accumulates so much dust and dirt throughout the course of the day. It is paramount you wash your face gently with a light cleanser to ensure you don't take your days activities into bed with you.
We recommend using a night cream before you head off to bed. Not only are night creams super hydrating, they work to even out skin complexion and help to restore skin elasticity. Night creams vary depending on the skin type, but work to address personal problem areas.
It is important to get onto your skim journey early, to avoid any issues down the track. With services such as our Sea Beauty organic facials and treatment packages you will be on your way to Victoria Secret Skin in no time.

Read about one of our organic facials, here.

With a complimentary consultation, our facials are designed for all skin types, where you can pick from either our organic Sea Beauty range or from our medically proven O Cosmedics skin care range.
We hope these skincare tips and tricks take you on your way to glowing and healthy skin this 2019. To invest in yourself is one of the most important attributes to living a healthy and happy life. To ensure you feel your most special.