Join us as we delve into this years 2019 Cannes Film Festival beauty trends. From the classic red lip, the striking smokey eye and the dramatic, we can't get enough of the looks displayed.
We can thank Bella Hadid, Selena Gomez, Deepika Padukone, Elle Fanning, and Fernanda Liz for these drool-worthy make-up trends.
1. Bold Lip
Bella Hadid defined the word striking at the 2019 Cannes Film Festival when she wore a breath-taking Roberto Cavalli Gown. The 22 year old super-model teamed this look with fiery, red infused make-up and a mesmerising red bold-lip. We can't get enough!
The bold-lip and infused eye-shadow calls for a stunning finish.
Selena Gomez
Selena Gomez also rocked a bold look for this years Cannes Film Festival when she stunned the crowd wearing a breath-taking Loui Vuitton two-piece set.
Gomez stepped out looking elegantly striking and her definite red lip teamed with jet-black, defined winged eye-liner and up-do calls for celebration. We absolutely love a classic look done well. Talk about serious make-up envy.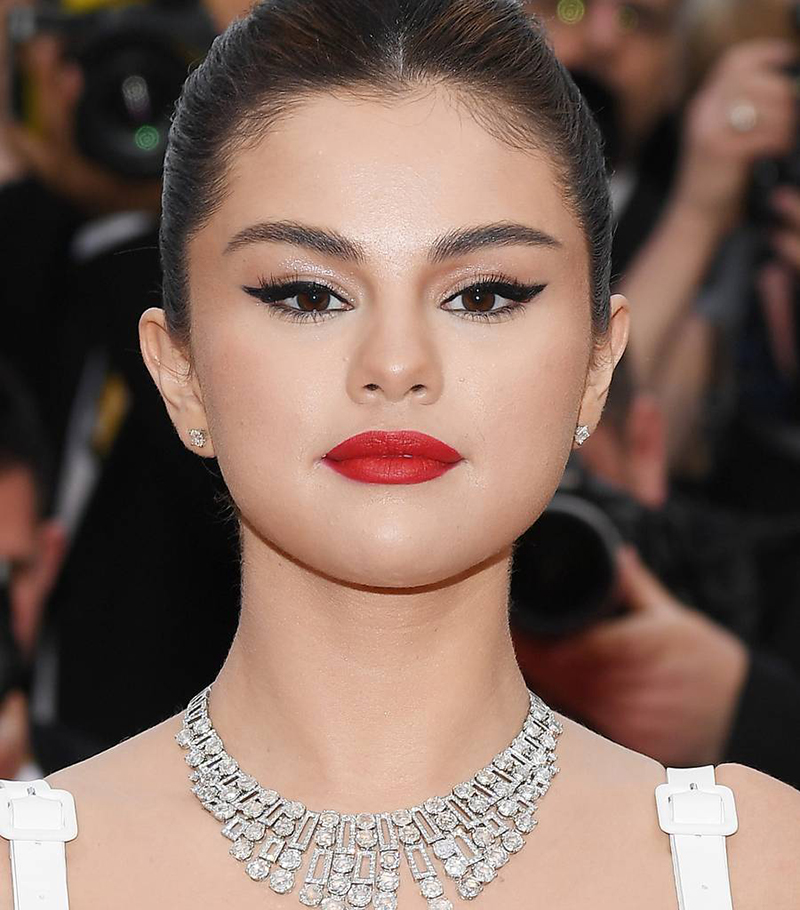 2. Over-The Top Eye-Liner
Hinted from Selena Gomez's perfect winged liner, we quickly learnt over the course of the festival how much more attention we now need to take towards our liner. The bolder, darker and more extravagant the liner is, the better.
Deepika Padurone
We can't work out what we love more, Deepika's galactic, high-wattage ponytail, stunning use of accessory, or her upside down, reverse eye-liner?
Paired with more of a natural base and subtle pink lip, we can't get over this striking beauty look. Deepika wore an elegant and custom-made Dundas gown to this years Cannes Film Festival.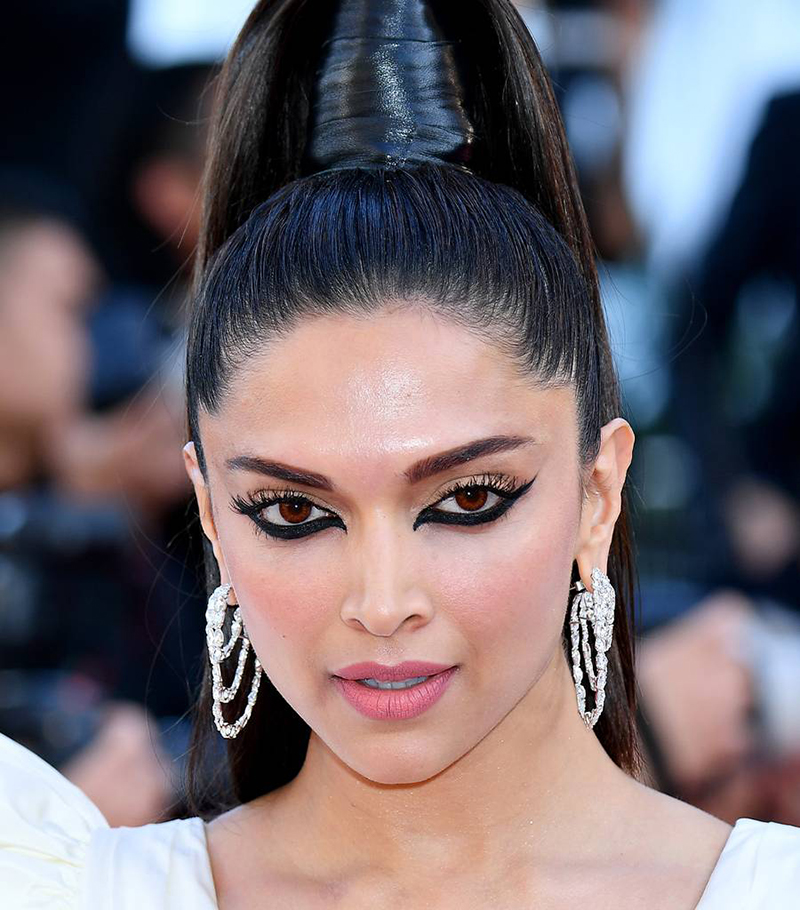 3. Coloured Eye-Shadow
2019 has been a year for all things bold and bright colours, so with this in mind we would be mad to think the make-up department would not follow suit.
From shades of reds, pinks and even yellows, the coloured eye-shadow trend is back and we are absolutely loving it. There is no better way to brightened up this winter with coloured eye-shadow.
Fernanda Liz
Fernanda Liz showed us just how it is done, teaming a stunning Flavia Veterasso pink stoned choker with a dream like pink eye-shadow. Fernanda wore an endearingly feminine and sheer Dior gown and soft waves.
Breath-taking!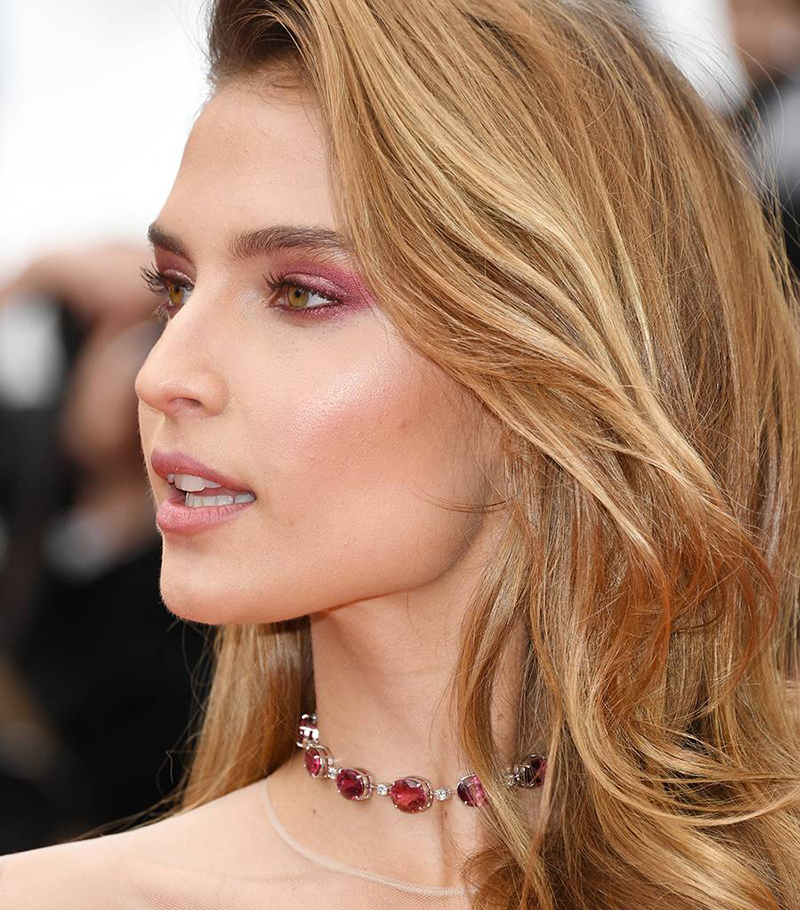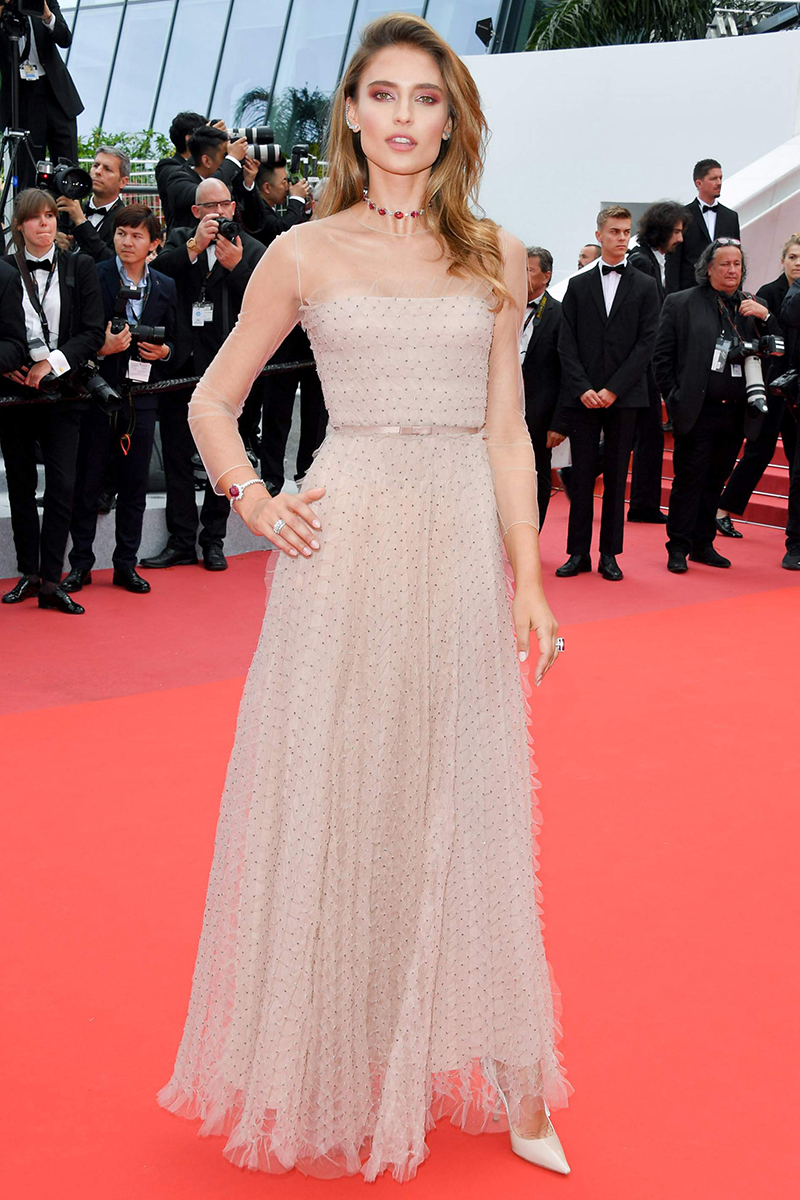 4. Natural Beiges and Pinks Toned Make-up
As much as we love to see stars look daring, extravagant and experiemental, it is refreshing to see them strip things back and go for more of a natural look.
From beautifully warm beige tones to subtle and feminine shades of pinks.
Elle Fanning
Elle Fanning killed garden glamour with her feminine, delicate and rosy make-up look. From her rosy, blushed cheeks, subtle bitten-lip look and glittery eye, makes for a totally dream-like Elle Fanning.
Fanning wore a stunningly floral Valentino Gown. A favoured classic, done perfectly.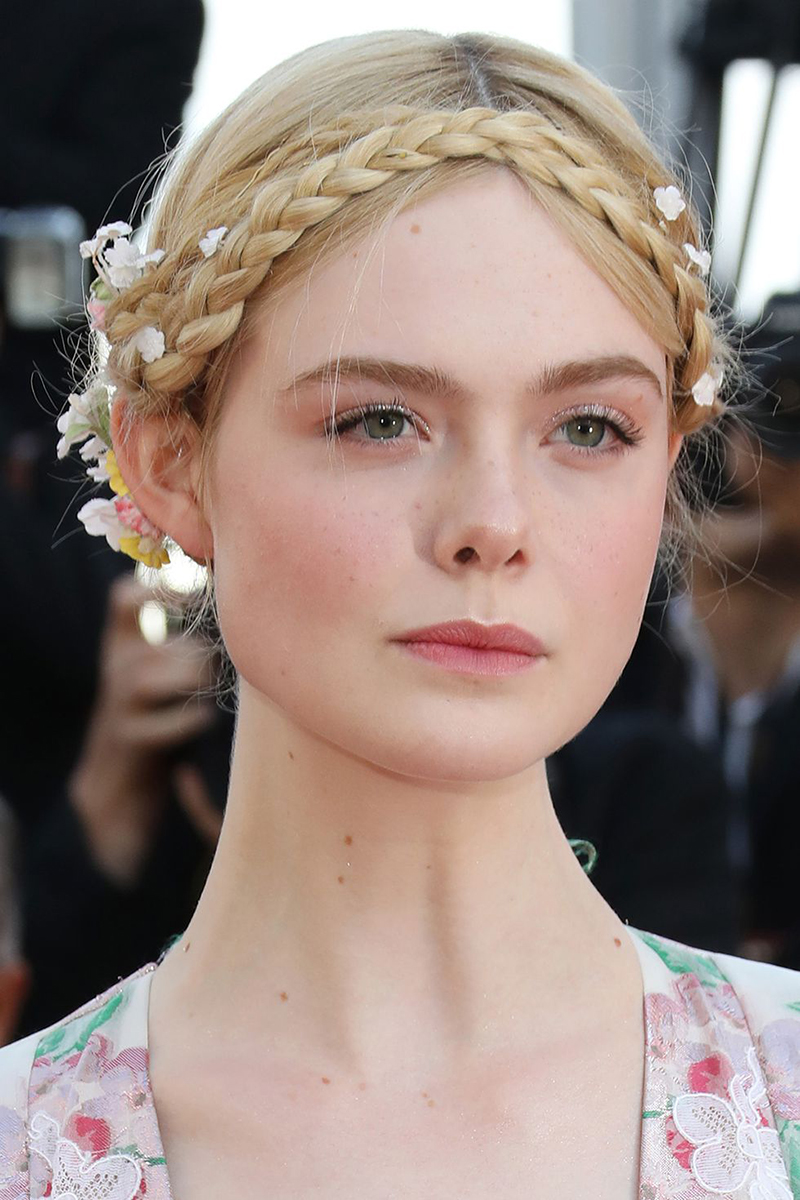 Although we are far well aware that the 22-year old super model, Bella Hadid does not need full coverage make-up, we loved the subtly and femininity of this look.
A gorgeous bronzed smokey eye, teamed with natural tones called for old-school, elegant glamour. This combo draws the upward and makes the cheeks seem more defined!
Bella wore a Dior Haute Couture gown that oozed grace. We can't get enough of this look.