We are so excited to now be stocking the Skincare Company!
The entire skincare range has been developed in collaboration with bio-physicists, and is used by dermatologists worldwide.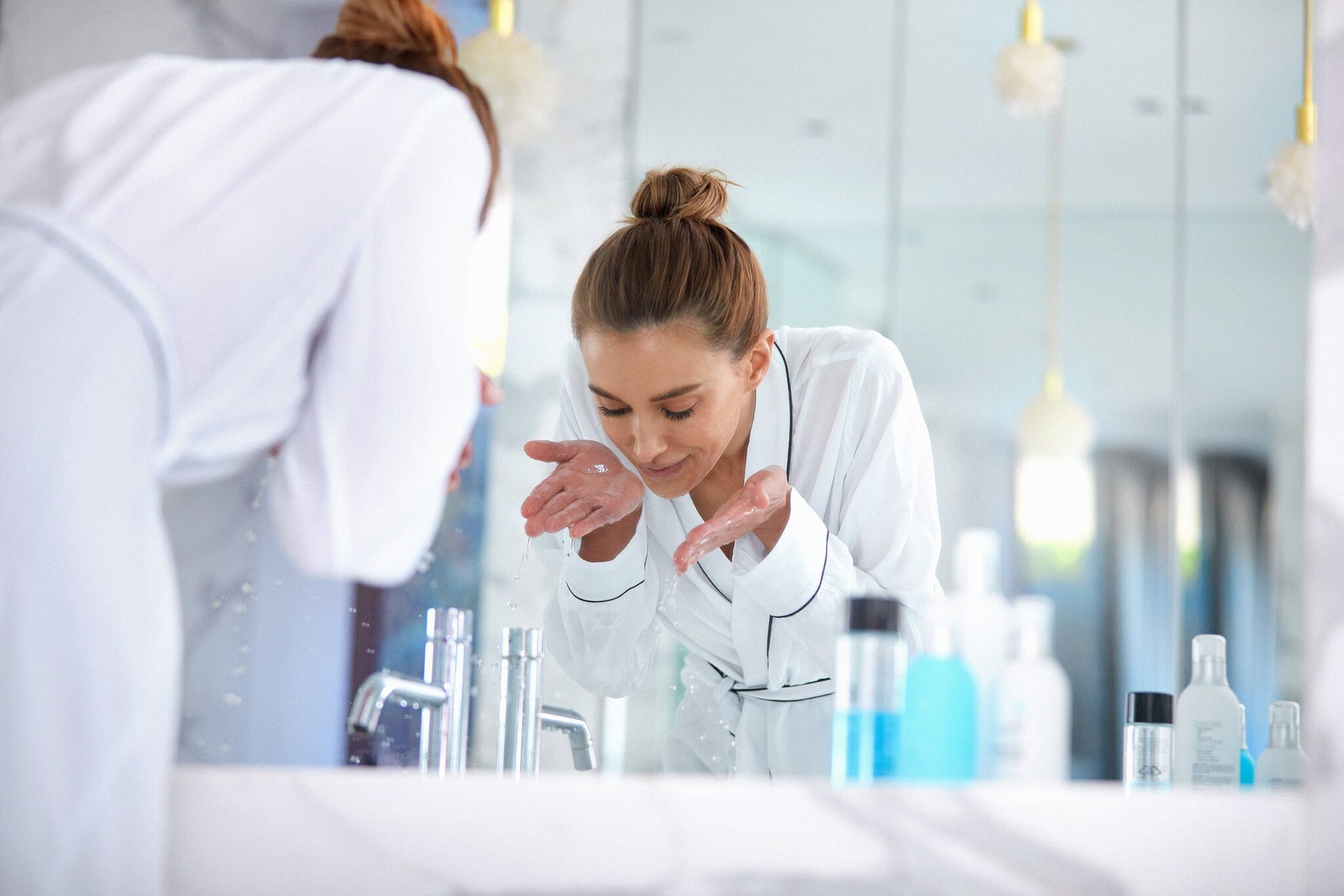 What makes the Skincare Company so special?
The products use bioactive ingredients selected by our resident biophysicist. Some of these include: 
Alpha and Beta Hydroxy Acids
AHAs are perfect for dry, sun damaged skin! They work to exfoliate the skin's surface and help to keep it moisturised.
BHA is oil soluble and is great for normal-to-oily skin.  This ingredient helps to treat skin prone to bumps, clogs, blemishes, and enlarged pores. BHA also has natural skin-calming properties, so it's gentle enough for sensitive skin prone to redness and/or rosacea.
Vitamin C
We all took vitamin C tablets when we were younger and it is just as beneficial in your skincare regime! Vitamin C is essential for the synthesis of collagen – the stuff that keeps your skin plump and wrinkle free! Vitamin C also helps to improve your skins immune system making it less susceptible to outbreaks.
Vitamin A
As long as you're not pregnant, this ingredient is incredible for anti-ageing. Vitamin A encourages skin cell renewal which helps improve visible signs of ageing, fine lines and wrinkles on the skin.
Vitamin B3 and B5
Vitamin B3 helps your skin to retain its water content and thus the appearance of fine lines and wrinkles. It's also a goodie for skin pigmentation and redness.
The amazing Vitamin B5 has anti-inflammatory properties which helps to combat acne and ageing.
Hyaluronic acid
It's the ingredient that sounds scary but isn't! In fact, it's super beneficial for your daily glow. Hyaluronic acid occurs naturally in the human body and is central to regulating cell growth and renewal. It is super hydrating and stimulates wound healing and collagen production. Hello youth!
If you have any questions about some of these ingredients and the other incredible ingredients available in the Skincare Company Range, book a consultation at Sea Beauty.
One of our skincare experts in North Beach will be able to guide you to the best products for you to get started with your at home skincare regime.